You are only a minute away from joining the web's #1 SEO resource!
as seen in...

How Much is a #1 Google Ranking Worth to Your Business?
Inside our training program you'll find hundreds of articles, advanced SEO tools, training videos, downloadable strategy guides, and other resources packed with practical tips to help you market your website, build viral buzz, capture top search engine rankings, improve website monetization, and increase conversion rates.
With our exclusive community forums you benefit from the experience and wisdom of hundreds of SEO professionals who have boosted the sales, profitability, and overall performance of thousands of websites. With search, when you increase traffic you increase profits. This is true for mom and pop websites and large corporations. The traffic scale is only limited by your ambitions and the quality of the information you consume.
What You Get When You Join
You are only 1 step away from having access to all kinds of SEO goodies, including:
the top ranked online SEO training program, which includes over 100 training modules, has been well referenced around the world, & is currently being used as course material for accredited college courses in internet marketing.
the leading SEO community forums where you can interact directly with some of the sharpest minds in search & get your questions answered.
many high-quality exclusive SEO tools including our Website Health Check Tool, Competitive Research Tool, Duplicate Content Checker, Hub Finder, and the LocalRank tool
For Your Safety We Use Paypal
Payments are handled by Paypal for your security and convenience. Each monthly payment costs only $300, and you can cancel at anytime with no future charges.
You Can Hire __?__ for $3,000+ or, You Can Work With 100's of Proven Global SEOs Experts For Only $10/Day
"Aaron Wall's SEO Book is the best guide I have found for getting serious web visibility."
And now you can hire Aaron as your personal SEO coach for only $300 a month. A special opportunity for 1,000 webmasters to learn SEO directly from Aaron Wall & the SEO Book team!
Member Spotlight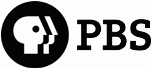 "PBS used SEOBook for a series of search engine optimizations trainings, and we would highly recommend Aaron Wall and his team"
Kevin Dando,
Director of Education & Online Communications,
PBS